Healing & Deliverance Book
Here's how to get your hands on this incredibly inspiring book Healing and Deliverance…
            *ONLY BOOK ON THE MARKET THAT IS WRITTEN WITH A STUDY GUIDE, BIBLE SCRIPTURES, AND STEP-STEP PRAYERS TO USE FOR YOUR SITUATION!
Price $15.00.. Now -20% Off,  Buy Now Price, Only $12.00 Limited Quantities!
Money back guarantees!
 "Healing and Deliverance"
Do You Need Healing? Do You Need Deliverance? Do You Want Spiritual Uplifting?
Do You Have questions about Self-Deliverance? Are You Looking for a word by word Prayer?
Prayers that releases the power of God for Healing and Deliverance!
About this Book
This inspirational book is about casting out demons for healing and deliverance both physical and spiritual. Follow instruction for physical healing and inner healing with hands-on healing by using the Word and the Power of God. This book also teaches self-deliverance from demonic spirits and sickness, God's blessings and prosperity through Abraham's Covenant, the Crucifixion and Salvation, and so much more are covered in this book.  "Listen To Your Heart".
*Larry was at work and passed out on the job, he was rushed to the emergency hospital room where he found out that he had blood clots all over his body. Blood clots were in the back of his knee, blood clots in both lungs, all over his heart and blood clots in his brain. He was given this book "Healing and Deliverance;" he started reading the book and having faith that God would heal him if he uses the Word of God and the healing prayers that are in the book "Healing and Deliverance". He is a Sunday school teacher at his church, but due to doctor's orders to stay in bed and to stay home, he decided to use the book "Healing and Deliverance to teach his Sunday school class. By the time he finished reading the book, he went back to his doctor for a follow-up. The doctor ran a test and found NO more clots in his body; the doctor said, " you can go back to work now," Larry is back active and working in his yard and helping other people with manual labor.
He is telling his story about the book "Healing and Deliverance," his healing from the sickness and the healing power of God Almighty.
*Results may vary from person to person.
Christian healing and deliverance with hands on healing and self-deliverance.
Casting out demons for Christian inner healing, sickness and freedom from demonic evil spirits.
How to Get Delivered From Demonic Spirits.
 This book is written in a study guide format, with the relative scriptures printed on the pages.
The book has real live testimonies of what God has done for other people in my services.
The book has prayers that can be followed, which make them easy to read and easy to follow and can be used for bible study in groups and for Daily Devotion Click Now!
The services that I provide is different from the competition in that I cast out evil spirits, pray for the sick, and set the spiritually bound free.
This book teaches how to get delivered From Demonic Spirits and tells us that the Spirit of God indwells a person when they become born again or at the time of Salvation.
Demon spirits are confined to the soul and the body of a believer and demons afflict the emotions, the mind, the will, and the physical body, but the devil or demons cannot touch the spirit of a Christian, because the bible says we have been translated from the Kingdom of darkness into the Kingdom of Light, in God's Dear Son, Jesus Christ.
This book covers subjects as "How to get Healed", What are God promises, Spiritual uplifting, What does the bible offer for Christians, Spiritual warfare, Demonic spirits, God's Love and Deliverance for the body soul and spirit.
HOW TO GET DELIVERED FROM DEMONIC SPIRITS
God has given us power to cast out demons, Matthew 10:1, and when he had called unto him his twelve disciples, he gave them power against unclean spirits, to cast them out, and to heal all manner of sickness and all manner of disease.
When casting out demons you will find that they are like air. They are usually expelled by the exhaling of breath or by yawning, coughing, taking a deep breath or gentle exhaling of breath.
They are usually expelled by blowing the nose, coughing up phlegm and vomiting. In some cases, none of the above, however, don't feel bad when this takes place. It is a beautiful thing to see cancer vomited out of a person during deliverance. Make sure paper towels and waste cans are available for this reason during deliverance.
Demons can temporarily take over a person's body and manifest their characteristics in the person. They can look through the person's eyes, causing the body to assume unnatural shapes, temporarily paralyze the body, and demons also throw the body of the person on the floor and cause it to squirm around, and talk using the person's voice.
Deliverance is the casting out of demons from the body and Soul. A demon cannot take over the spirit of a Christian because God has reserved the spirit of a Christian for himself.
Pray in tongues, quote the Word of God. Praying in tongues is using the prayer language that God has given you. No demon can stand up to it, because it is the power of the Living God and Chanting is the repetition of a word or phrase such as saying Jesus, Jesus, repeatedly.
You must decide that you want to get rid of the demons that are within your body and soul if you no longer agree with them and no longer want them as your pets. You can exercise your bible rights with a made up mind and you will be delivered. If the demons do not leave command them by name, to go; do this verbally and loud for more power.
Do it with all of your power and do not hold back or be embarrassed. As the demons start to come up and out of your chest let them go even if you have to spit or whatever. If the demon attempts to take over some part of your body it is all right, he must come out.
If you have too much pride to let the demons manifest to be cast out, you give the demons a right to stay within you. God hates pride; it is the spirit of the devil and an abomination to God!
*Disclaimer: Results may vary from person to person. The content on this website landing page is provided for information purposes only, and such content is not intended to be used as, does not constitute, and should not be interpreted as professional advice. You should perform your own research and consult with a qualified professional. Individual results may vary.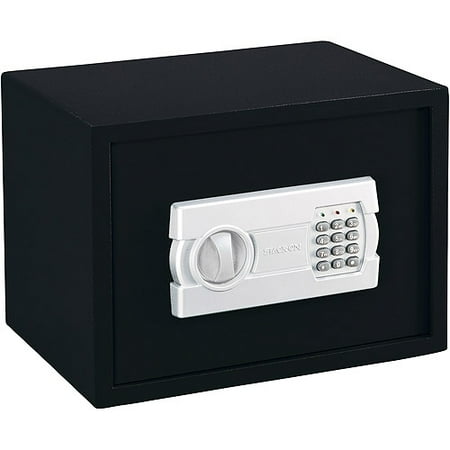 Stack-On Medium Personal Safe With Electronic Lock
Save
Pixel ID: 877637628996499
Save
Save
Save
Save
Save
Save
Save
Save
Save
Save
Save
Save
Save
Save
Save